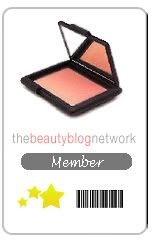 sick of britney? (what was she on/thinking/famous for again?)

learn what's new in beauty! the best of the beauty blog network this week:

Makeup Moxie picks her Top 10 Beauty Products of 2007.

Girl Gloss looks at Aveeno's Lip Conditioning Balm with SPF 15.
Bionic Beauty's new guest blogger for 2008 holds her own Battle of the Cuticle Creams. Read the results!

A Touch of Blusher brings you Spring 2008 Makeup Trend Report.

Beauty and Personality grooming - Best of the year 2007

The Beauty of Life stops and smells the camellias with her favorite product from Chanel's new Aurora Blues makeup line, the 4 Fleurs de Chanel Eyeshadow Quad.]

Temptalia falls in love with Lancome's L.U.C.I. collection for Spring 2008.

What did Spoiled Pretty do to her nails?!?! See what happens when you Obey Your Body.

Beauty Anonymous shares her all time favorite illuminator: Terracotta Shine Shine Touche D'or from Guerlain.

makeup loves me helps you renew your skin for the new year.

15 Minute Beauty Fanatic dishes on her Favorite Beauty Items of 2007.