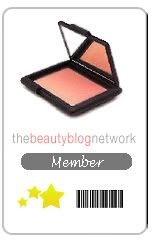 the beauty blog network brings you all their best this week - including all the necessary holiday gift sets and winter look advice you'll need. i hope your holiday shopping is going well. enjoy!

Enter the giveaway for Milani Mineral Makeup at Bionic Beauty.

Kyle shows you the wonderful world of Chantecaille Gift Sets.

"And what Sephora has joined together, let no man put asunder..." The Glitterati is just about ready to marry Dior's new Crème de Gloss.

Beauty and Personality Grooming shares a few homemade hydrating masks

Mystical Beauty's Musings reviews the MAC Heirlooms:5 Basic Brush Set.


A multi-tasking cheek and lip color that actually works? Makeup Moxie reviews Sukicolor Cream Stain mineral makeup.

A Touch of Blusher previews YSL spring 2008 makeup collection.

SugarShock has found a hall-of-fame hand cream.

makeup loves me checks out the new orgasm products (by nars of course).

Beauty Anonymous reviews DHC Deep Cleansing Oil.

Karen from Makeup and Beauty Blog gives you 10 Ways to Winter-Proof Your Hair.

Savvy Skin presents Savvy Skin's Best Of Fall 2007

Vote for your favorite nail products of the year in the All Lacquered Up Fanatic's Favorites 2007

15 Minute Beauty Fanatic checks out the hype behind Kinerase and reviews the product.

Girl Gloss rounds up some luxury lip items for holiday gifts

The Muse shares her Lush UK Order Featuring Snowcake Shower Gel!