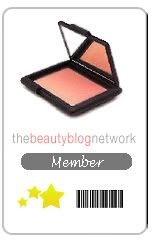 so, its freezing in nyc. and i love my haircut. and tina. and i had dinner with shannon, who is so great and easy to talk to. stay warm and enjoy the best of beauty blogs this week.

15 Minute Beauty Fanatic kicks off a week of reviewing Dr. Brandt's Skin Care!
All Lacquered Up's Nail Tip Of The Week - Pedi Socks
Bionic Beauty covers the freebies offered by Jergens Skincare and Lotions.
Does the LeSportsac Tokidoki Bag stand up to the rigorous testing of a day in the life of Makeup and Beauty Blog?
Makeup Moxie reviews Shiseido Lip Gloss...and loves it!
Temptalia Reviews MAC's Of Beauty Collection with swatches and product photos!
Celebrity Makeup Artist Brett Freedman talks to Hello Dollface!
A Touch of Blusher declares, "This is the ONLY eyelash curler I ever need!"
The Muse's First Impressions of Bare Minerals bareGold Pure Luxury Color Collection.
Savvy Skin says My Body Wash Clogged My Pores.
Beauty and Personality Grooming:Sandalwood as beauty aid.
SugarShock scores a flawless face with per-fekt skin perfecting gel.
Scandalous Beauty unveils a Smoky Eye Tutorial on location at the Make Up For Ever Boutique and Studio!