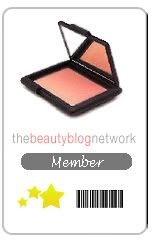 it is coooold here in new york. im curled up in my apartment trying to finish grad school applications, but i keep getting distracted by my fellow beauty bloggers discoveries from the past week. hope you enjoy them!

15 Minute Beauty Fanatic - Christine Explains how Antioxidants Work
A Touch of Blusher - All About Japanese Cosmetics
All Lacquered Up - All Lacquered Up Reviews OPI's Holiday in Hollywood Dazzling Darks & Neutrals
Beauty and Personality Grooming - Homemade rich nail cream
Etailers Mall - The Blog - tells you about PlumSmoke eyeshadow
Face Candy - Bridal Beauty
Makeup Moxie's Beauty Blog - Reviews Cover Girl Lashblast Mascara
Makeup and Beauty Blog - MAC Holiday 2007 Curiositease Lip Sets: What to buy, What to pass up!
Musings of a Muse - The Muse's First Look at the Sephora 2007 Catalog
Mystical Beauty's Musings - How do you feel about your makeup talking to you?
Savvy Skin - Skimpy Thinning Eyebrows
SugarShock - Fragrance Notes: Factory Girl
Temptalia - MAC Curiositease Review, Swatches, and Photos!